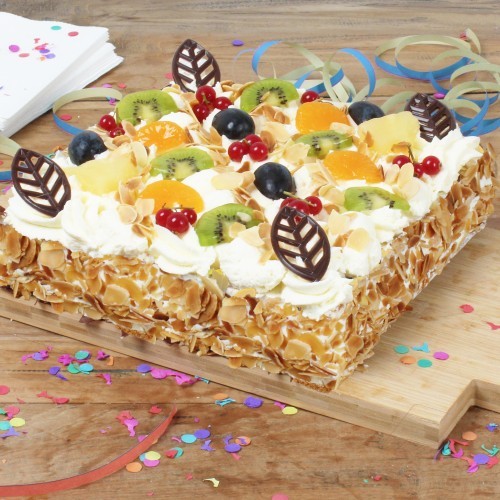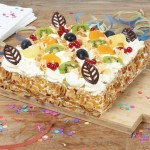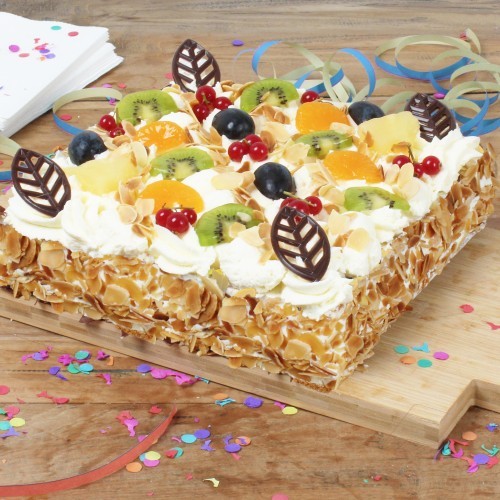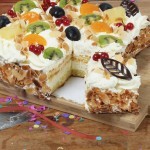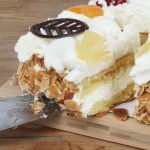 Cream cake deluxe
A magnificent cake suitable for any festive occasion! This beautiful whipped cream cake is prepared in the traditional way and is luxuriously decorated with the most delicious whipped cream, fresh fruit and chocolate galettes. A tasty surprise!
Sides of the cake may vary between almond shell or nougatine nuts.
Fruit on the cake may differ from the image due to seasonal influences, among other things.

Dimensions of the cakes:
10 - 12 persons: 20x20cm
12 - 16 persons: 22x22cm
16 - 20 persons: 25x25cm
20 - 25 persons: 28x28cm
25 - 30 persons: 28x34cm
30 - 35 persons: 28x38cm
40 - 45 persons: 28x48cm