Delivered in the morning

Fresh from the best local bakers

Top quality for a fair price

Buy now pay afterwards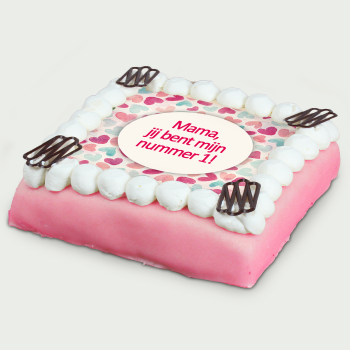 Marzipan cake Mother's Day - with own text
From
Let your mom know how much you care about her with a delicious marzipan cake. Filled with airy cake, jam and real whipped cream. A tasty gift that your mother will surely appreciate.
Order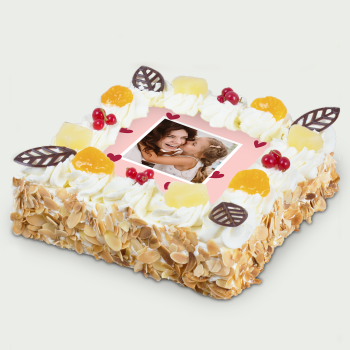 Mother's day photo cake
From
Surprise your mother in a personal way with a beautiful photo cake! Choose a beautiful photo of you together and place it in the center of the cake in the editor.
Order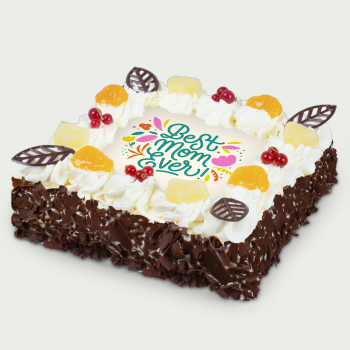 Whipped cream cake Best mom ever
From
Why wouldn't you give a cake for Mother's Day? Surprise your mom with this cheerful whipped cream cake that will put your mom in the limelight.
Order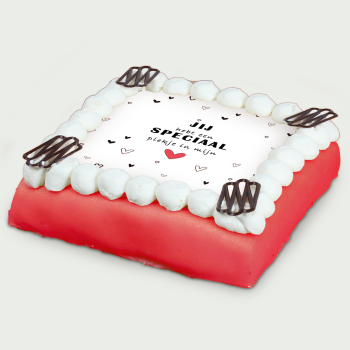 You have a special place in my heart
From
You have a special place in my heart. That's the loving message you send with this delicious marzipan cake. Filled with airy cake, real whipped cream and topped with a delectable layer of marzipan.
Order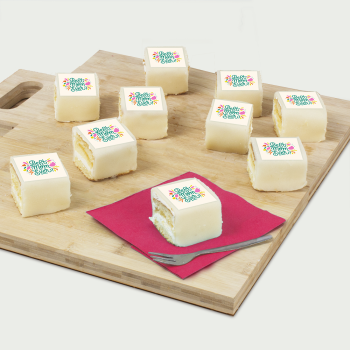 Surprise your mom with this treat! This little pastry is filled with airy cake, jam and real whipped cream. Enrobed with a layer of marzipan and a cheerful Mother's Day print. To savor!
Order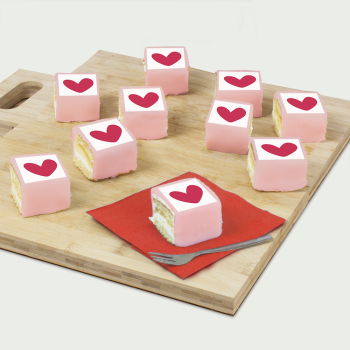 Share some love with these delicious heart petit fours! Valentine's Day is not just about love for your partner, but also for your parents, children, friends or colleagues, for example. The petit fours are a treat that are sure to please everyone. Who will you surprise today?
Order
Ordering Mother's Day cakes at Toptaarten.nl
Does your mother have a sweet tooth? Does she love cakes and do you not yet have a gift for Mother's Day? Check out our assortment of Mother's Day cakes. These cakes are freshly made and delivered by the local bakery. A super nice surprise that your mother will not see coming any time soon. So order a delicious cake from Toptaarten.nl and put a smile on her face.
A mother's day cake with a personal message
Does your mother deserve to be put in the spotlight? Would you like to give your Mother's Day gift a personal touch? You can! Make your Mother's Day cake extra special with your own photo. While enjoying a delicious piece of cake, let her enjoy a beautiful photo of the two of you from a moment you experienced together. Look back on a beautiful memory you had together.
Choose from our assortment
What could be more fun than making your mom happy with her favorite piece of cake? Fortunately, we have an assortment of freshly baked marzipan and whipped cream cakes available. These cakes are decorated with pieces of fruit and chocolate. To make it personal, you can also add your own photo. Would you prefer a text on your cake that your mother is the very best? Then of course this is also possible!
Our assortment also includes petit fours cakes. These are several small cakes of cake, jam and whipped cream. The small pastries are provided with, for example, hearts and available per 10 pieces. So you can let several people enjoy them or eat them with your mother.
Order your Mother's Day cake online now!
Are you not a star in the kitchen, do not have time to bake or do you just find it much nicer to order a beautiful cake that is freshly prepared by the baker? Then this is easy to order through Toptaarten.nl. All you have to do is choose which cake your mother will like best. One of our affiliated bakers will make the cake fresh and deliver it to you or your mother. A tastier Mother's Day gift does not exist right? Order your cake here and let her know how much you appreciate her!
Read more