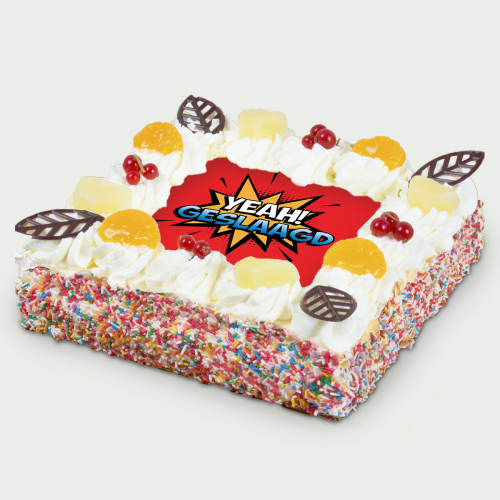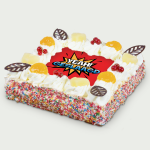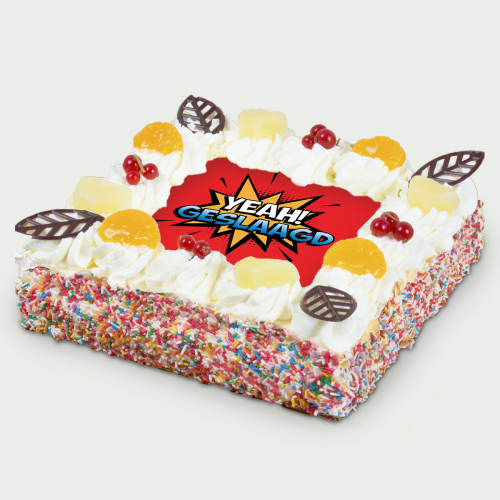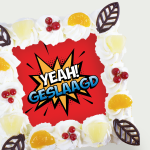 After a long period of suspense, finally the redeeming word is there: gratuated! Achieving this milestone should be celebrated and how can this be done better than with a cake! This delicious cream cake is provided with a fitting image, on which you can add your own text.
Fruit on the cake may differ from the image due to seasonal influences or other factors.
Add your own text
Dimensions of the cakes:
10 - 12 people: 20x20cm
12 - 16 people: 22x22cm
16 - 20 people: 25x25cm
20 - 25 people: 28x28cm
25 - 30 people: 28x34cm
30 - 35 people: 28x38cm
40 - 45 people: 28x48cm
Whipped cream cake Graduated!