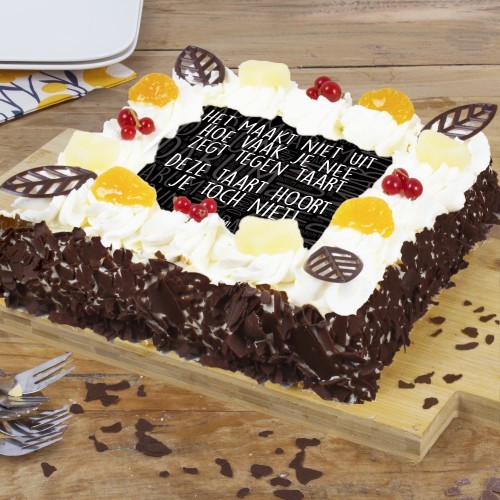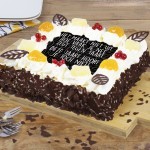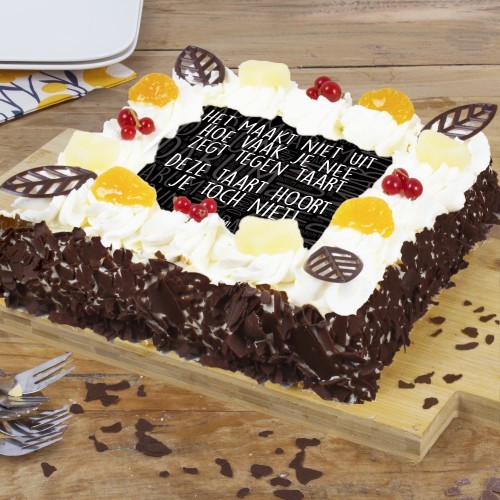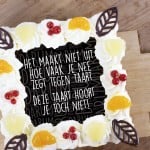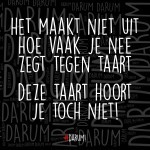 This cake doesn't hear you!
With the combination of light cake, delicious chocolate flakes, the tastiest whipped cream and cutest print, you can't say no to this cake! And even if you do, this cake won't hear you anyway. ;-)
Fruits on the cake may vary from the image due to seasonal influences, among other things.
Dimensions of the cakes:
10 - 12 people: 20x20cm
12 - 16 people: 22x22cm
16 - 20 people: 25x25cm
20 - 25 people: 28x28cm
25 - 30 people: 28x34cm
30 - 35 people: 28x38cm
40 - 45 people: 28x48cm